The Summerfield Mattress line by Craig's Beds is proud to officially announce their unique new mattress campaign featuring a queen-sized mattress covered in over 25,000 gummy bears (CLICK HERE)!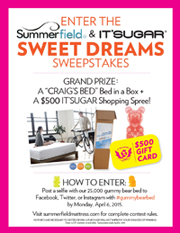 The Summerfield Gummy Bed contains 500 coils for a firm but luxurious feel. The mattress itself is 15.1 inches in height and 60 x 80 inches wide and long. It took over 225 pounds of gummy bears and 117 tubes of glue to fully blanket the mattress in candy.
The bed was the collaborative creation of Craig's Beds teamed up with TWELV Magazine. This special gummy bear mattress was created to promote the new Craigs Bed by Summerfield that ships nationwide in a compacted box - which is said to feel like you are sleeping more soundly than a thousand hibernating (gummy) bears. Additionally, it was the intention for this project to be a thank you message to all the Craig's Beds supporters and customers.
The Summerfield Gummy Bear Bed demonstrates just how willing Craig's Beds is to go above and beyond to provide their customers with a memorable shopping experience and of course an exceptional mattress that meets all of their needs.
IT'SUGAR NYC will be displaying the rainbow gummy bear bed at their NoHo location from March 17 until Easter.
Check out the photos below to see the completed project!
The Summerfield Gummy Bear Bed
to view the rules of the It's Sugar / Craig's Beds contest!

As seen in TWELV Magazine! Click here to read.

The Summerfield Gummy Bear Bed Project By Craig's Beds NYC to support Alzheimer's research.
The Craig's Bed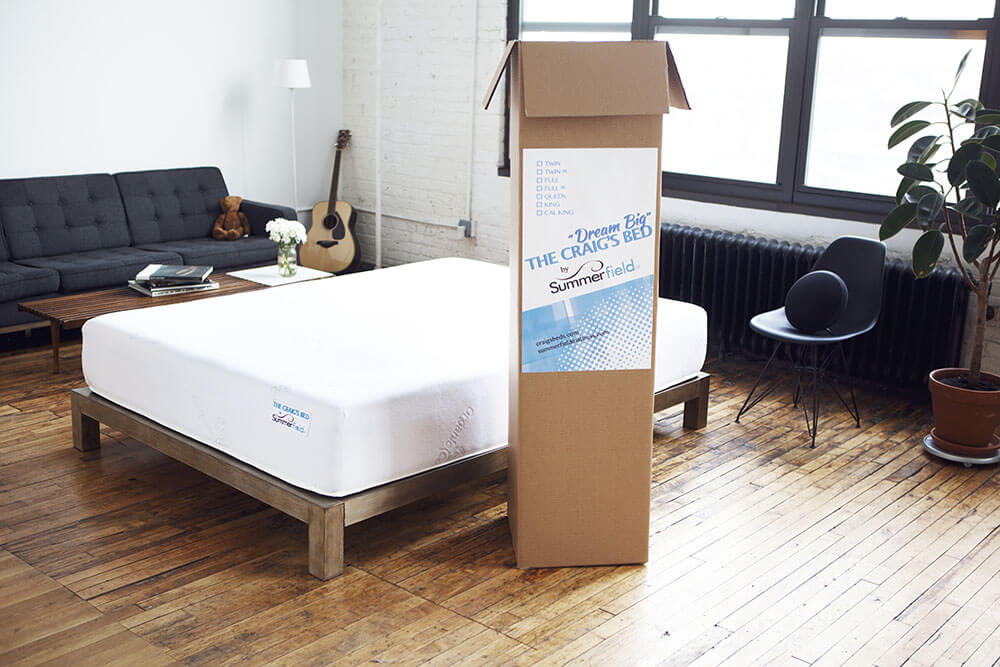 The Craig's Bed is perfect for any sleeper who appreciates a medium firm feel. It is made with the highest quality foams and cooling natural latexes. It was designed to custom support your body, relieve pressure points, help you toss and turn less, illuminate motion transfer from one partner to another when sleeping, and thus results in a better night of sleep for everyone.
The Craig's Bed in a box is perfect for the person who doesn't have time to go into a store, or wait around for a delivery, or the individual who wants to leave a smaller carbon footprint by not hiring a delivery truck. The Craig's Bed can be easily shipped nationwide in a compact package.